#doppa2020 Update: Current Status on Abstract submission and Evaluation
Categories

News

Date

March 5, 2020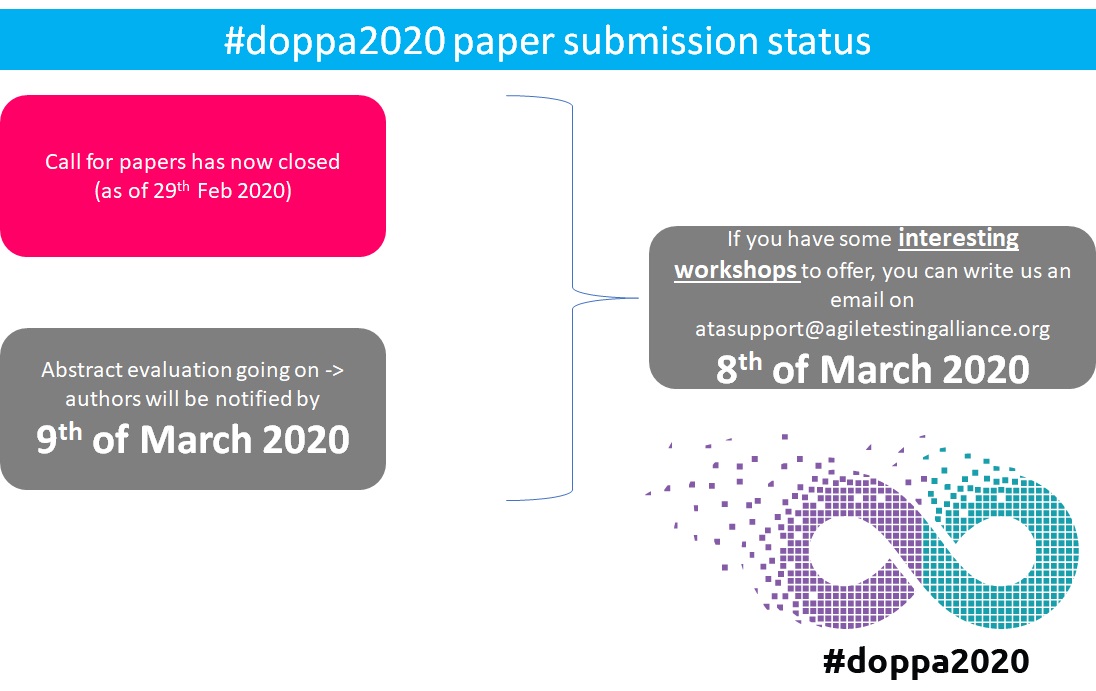 Above is a quick update on #doppa2020 abstract submission status.
We would like to thank all the submissions. There are more than 34 submissions. We haven't got a chance to upload all on the website.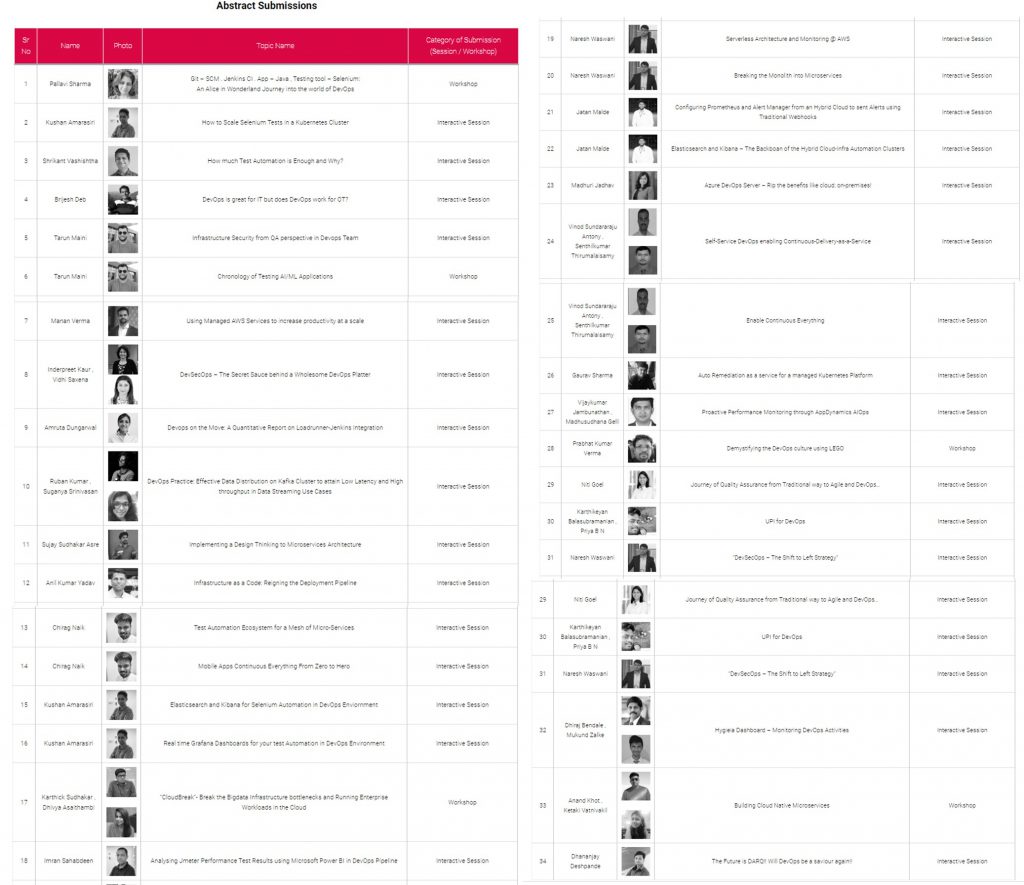 Super Early Bird registrations are on – do not miss to register now at the best value for money prices. Once the schedule is up the cost will increase by more than 20%.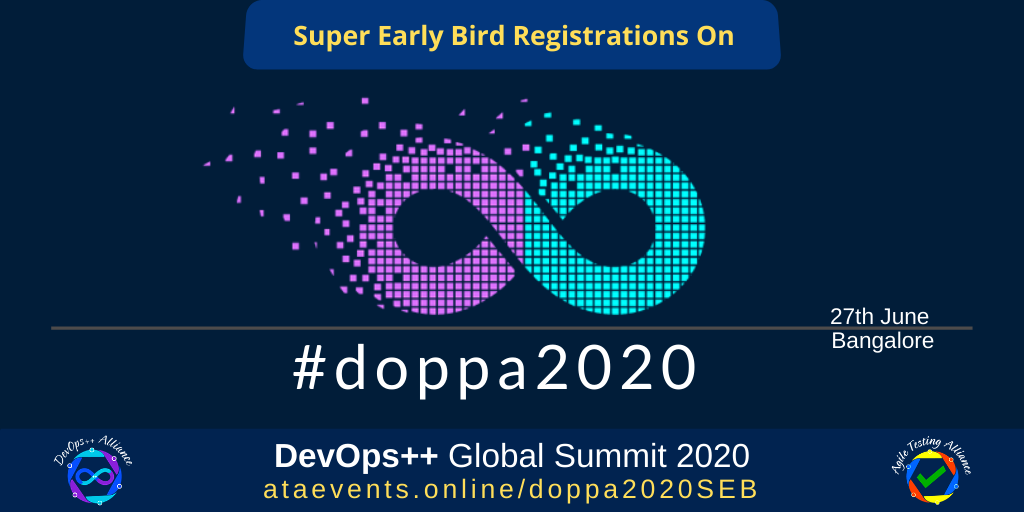 Do you want to be a sponsor for this wonderful conference
We are welcoming all sponsors. There are special packages for startups who want to show case their DevOps related products.
We are also welcoming corporates who want to send in delegates. All sponsorships include delegate passes.
What next ?
Stay tuned for more updates. We are planning to add full day paid workshops as post conference workshops. If you are professional DevOps coaches and deliver workshops and want to be a part of this conference, please get in touch with us
All queries should be sent to ATASupport@AgileTestingAlliance.org
or get in touch with us at our Social media channels:
Linked in | Facebook | Instagram | Twitter – DevOps++ Global Summit 2020 | Devops++ Alliance | Agile Testing Alliance