#CTHackATAhon – One of the most challenging continuous testing hackatahon.
Welcome to the most challenging continuous testing hackathon – #CTHackATAhon. Participation and having fun is one of the mottos of this event. We have organized multiple hackathons and bugatahons in the past and we are sure you will love this challenge. Are you ready to be part of this wonderful event? Keep reading.
Prize Money for #CTHackATAhon
The event starts with a prize money kitty of 31,500 INR. 25,000 INR to the 1st winner and 5,000 INR to the 1st Runner up and 1500 INR to the 2nd Runner up. All the winners will be given a winning certificate.
Certificate of participation for #CTHackATAhon
Everyone who participates in this hackathon will be given a certificate of participation by ATA and DevOps++ Alliance which can be shared on linkedIn.
Showcasing everyone on #doppa2020 site
Everyone who participates in this event will be showcased on the #doppa2020 website. Videos of the event will be shared across social media. We would love to take your video interviews and post it on #doppa2020 site too. Do not miss this wonderful opportunity to get challenged and to get popular too
There is a nominal fee of INR 1500 (+taxes) for this event. You will be given a free entry to both the days of #doppa2020
I have accepted the #CTHackATAhon challenge, would you like to compete with me ?
Kanwarpreet Singh Khurana
Test Automation Consultant
Infosys Limited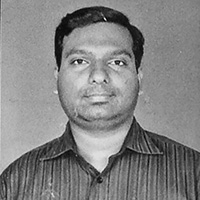 Hemant Mane
Scrum Master
Capgemini
Abhishek Mangudkar
Senior Engineer - Automation Testing
Enel X Services Pvt Ltd
It is an individual event.
There are three parts to the event

Part 1 (75% weightage)

This will happen on June 20th (Saturday) from 2 PM till 7 PM
4 hour hackatahon where the problem statement will be given to you. You will have to provide a continuous testing solution integrated with a git repo and Jenkins server by end of this time
You have to record a video showcasing your solution within the four hour window

Part 2 (10% weightage)

This will happen on June 27th (Saturday) during #doppa2020
It will be a 15 minute rapid fire quiz

Part 3 (15 % weightage)

This will happen on June 28th (Sunday) during #doppa2020
will be a case study where you have to provide a Continuous testing strategy solution within 60 minutes of the problem statement being shared.

Individual can use any tool or internal framework as long as the code freeze time is maintained and the demo can be given to the Jury members
Individuals can attend this event from anywhere in the world. Provided they have a video enabled phone or laptop. During the part 1 of the event they have to be sharing their live video feed.
Individuals are allowed to use internet for any help but not talk to anyone using phone or digital media during the event.
Remember it is an individual event and you are not supposed to take any external help.
We are sure you will love the challenge.
Evaluation will be based on following points (Evaluation criterion may get modified)

Quality and stability of automation
Ability to modify tests (changes, addition and deletion of test scenarios)
Speed at which changes can be incorporated
Speed of execution
Maintenance effort
Integration smoothness with CI tool
Integration with other shift left / continuous testing tools

Jury's decision would be final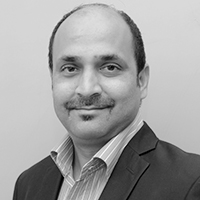 Durgesh Joshi
Director OE PSO Lead
Amdocs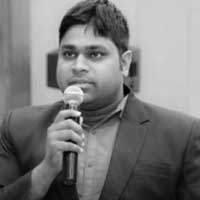 Rakesh Kondreddy
Lead Quality Engineer
Postman
Nagesh Deshpande
Test Lead
Cynosure,A Zensar Company
Aditya Garg
Steering Committee Member
Agile Testing Alliance
Anand Vyas
Solution Architect, Principal Consultant
Agile Testing Alliance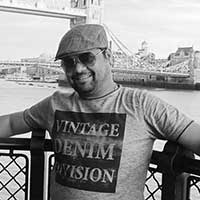 Sumit Mundhada
Test Automation Lead
Vodafone Shared Services India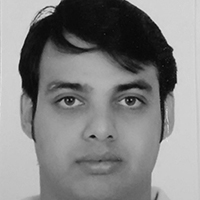 Prasad Watve
Head of Devops Consulting
Tieto
Bharathi Venugopal
Senior Manager
Siemens Healthineers Development Center